State and federal funding reductions, paired with increasing demands for services,
will force local government to find innovative solutions to better serve their citizenry.
-Mark O'Connell, Executive Director , Wisconsin Counties Association

---
Enhance your leadership skills and gain tools to address issues impacting your local government. Explore and find solutions to generate results. Engage with other local government leaders to shape the future of your community.
The Local Government Leadership Academy (LGLA) is a nine-month, cohort-based program and includes a blend of in-person workshops, virtual sessions, online self-study, and goal-setting to help local government leaders develop professionally while also contributing to the improved capacity of their local government. As leaders apply skills learned, they create intra-agency improvements (e.g. improved staff morale, strategic decision making, and clarity of purpose) that will ultimately improve the overall functioning of local governments as organizations, and thus their capacity to provide quality services to Wisconsin communities.
The Local Government Leadership Academy began as a collaborative effort between the Wisconsin Counties Association, Leadership Wisconsin Inc., and UW-Madison Division of Extension and serves:
elected officials who understand the basics of their role and are ready to take on new leadership challenges.
department heads, directors, and managers who are new to leadership roles, as well as those aspiring to or preparing for leadership roles.
anyone interested in becoming a more effective leader in local government.
Academies are a place of training in a particular field. In the Local Government Leadership Academy, you will focus on four primary skills of being an effective local government leader: relationship-building, communication, decision-making, and vision. Each of these four topics is grounded in the idea that we lead in service of the community and "we can accomplish more together than we can alone" (Max DePree).
Your academy experience is shaped around three specific goals:
Address your leadership challenges
Is it hard to find time to be intentional about the challenges you face as a leader?
During the academy, you will take the time to identify and address a leadership challenge using the skills and resources you gain.
Apply your learning in real-time
Do you learn a lot in workshops but revert to the usual routine when you return to the office?
The academy promises to give you actionable skills and tools you can implement immediately.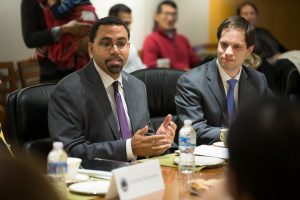 Exchange challenges and knowledge 
Have you ever wished for a safe place to try on new ideas or discuss a problem?
You'll have time to connect with other local government leaders, learn from their experiences, and get feedback on the things that matter most to your leadership success.
The academy runs from January through August and includes two 1-day workshops in Stevens Point, group virtual meetings, and self-paced learning activities.
Expect about 2 hours/week of LGLA commitment, which includes attending sessions, self-study materials, and completing assignments.
   

2022 Academy Schedule

(all sessions virtual unless otherwise noted)
   Mid-November, 2021 – Registration opens
   December 31, 2021 –  Registration closes
   January 2022 – Virtual Orientation Sessions
1/20: Noon – 1:00 p.m.
1/27: Noon – 1:00 p.m.
   February – March, 2022  – Unit 1: Relationships
2/10:  In-Person Workshop, 9:00 a.m. – 4:00 p.m., Stevens Point, WI*
*Alternate plan if public health concerns – virtual session from 9:30 a.m. to 3:30 p.m.
2/24:  Noon – 1:15 p.m.
3/10:   Noon – 1:15 p.m.
3/24:  Noon – 1:15 p.m.
   April – May, 2022 – Unit 2: Communications
 4/7:   Noon – 1:15 p.m.
4/21:  Noon – 1:15 p.m.
5/5:   Noon – 1:15 p.m.
5/19:  Noon – 1:15 p.m.
   June – July, 2022 – Unit 3:  Decision-making
6/2:    Noon – 1:15 p.m.
6/16: Noon – 1:15 p.m.
7/7:   Noon – 1:15 p.m.
7/21: Noon – 1:15 p.m.
   August – September, 2022 – Unit 4: Visionary Leadership
8/11:   Noon – 1:15 p.m.
8/25:   In-person Workshop (Stevens Point) 9:00 a.m. – 4:00 p.m.*
*Alternate plan if public health concerns – 8/25 and 9/8:   Virtual sessions – Noon – 1:15 p.m.
  September 20, 2022 – Graduation
**Wisconsin Counties Association Conference, Wisconsin Dells (In-person)
* In-person workshops will be held if public health recommendations and UW-Madison policy allow in-person gatherings. If in-person workshops are not possible due to COVID-19, see alternate plans noted above.
** If public health conditions allow, the recognition ceremony will take place at the Wisconsin Counties Association Annual Conference.
The Academy cost of $1,200 includes instruction fees, learning materials, a professional portrait, and meals during workshop hours. You are responsible for your own transportation and lodging costs, as well as meals not included as part of the workshops.
Fees can be paid all at once or in 2 installments by credit card or check. Registration is not confirmed until at least 1 payment is received.
Leadership Wisconsin, Inc. provides a limited number of scholarships to cover full costs of registration for persons who have been historically underrepresented in local government. If you or someone you know identifies with one of the following groups, we invite you to apply or share this information. We have a specific interest in improving the representation of persons who identify with at least one of the following groups:
African Americans
Native Americans
Hispanic/Latinx
Asian Pacific Islander Desi American
Socioeconomically disadvantaged persons whose registration and participation in LGLA would cause a financial hardship
We are recruiting from these groups to facilitate change and improve representation among those making decisions and setting policy in local government.
If you're a member of one of the underrepresented groups and would like to be considered for financial support for the 2022 LGLA, please complete this brief survey before registering. We will contact you soon after you complete the survey about the availability of financial support.
Interpreter services and disability accommodations are available.
Registration for the 2022 Class is Closed.
Individuals currently serving in a local government role are given priority in registration. Local government roles include elected, appointed, and hired positions in all forms of local government including school boards, lake districts, towns, villages, cities, and counties. Positions include citizen appointments to local government committees, commissions, and oversight boards along with all the other local government positions. If you have a question about if your role qualifies, please contact Sarah Schlosser.
If you are not currently in a local government role, please contact us prior to registering.
You will be required to select payment by check or credit card. You can pay the entire registration fee at once, or in 2 installments. If you select to pay by check, your registration is not confirmed until the check is received. If you pay in 2 installments, the 2nd installment must be received by January 31, 2022. To pay in 2 installments, enter the code: LGLAhalf in the promo code box at registration.
Following registration, you'll be asked to complete a short survey to provide additional details regarding your registration.
The registration deadline is December 31, 2021.
Congratulations to our  2021 graduates! See the Press Release.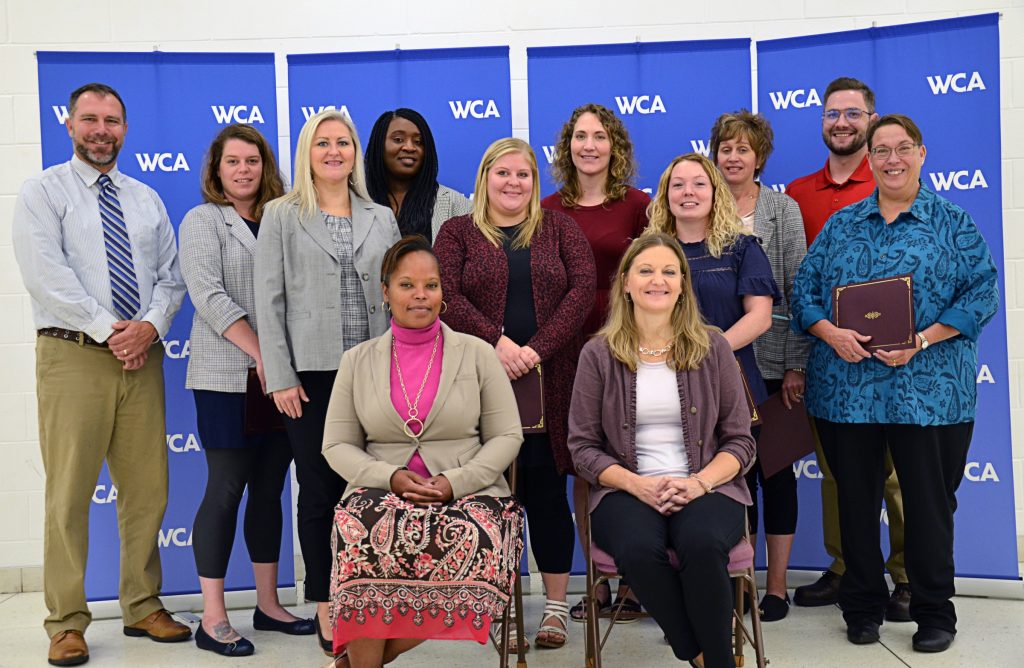 ---
If you have questions or are interested in being contacted when registration opens for the 2023 cohort, contact Sarah Schlosser.
---
A message from Mark O'Connell, Wisconsin Counties Association
---
Taking control of uncertainty and successfully steering through frequent bends in the road is the fundamental leadership challenge of our time. As catalysts for continuous improvement, leaders must realize that to build organizations which are simultaneously purpose-driven, performance-focused and principles-led is mission-critical. New circumstances require fresh solutions and that's what the Local Government Leadership Program is all about!
– Patrick Ibarra, The Mejorando Group