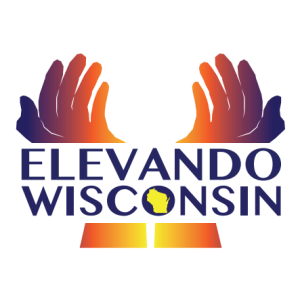 Empoderando líderes hoy para un mejor mañana
_____________________________
Empowering leaders today for a better tomorrow
_____________________________
Elevando Wisconsin está diseñado para elevar sus habilidades de liderazgo personal y comunitario y construir una red de líderes en todo Wisconsin. El programa consta de ocho sesiones que se ofrecen en español e inglés.
Regístrese para recibir información de nuevos eventos!
Elevando Wisconsin is designed to elevate your personal and community leadership skills and build a network of leaders across Wisconsin. The program consists of eight online sessions offered in both Spanish and English.
Sign up to receive information about new events!
---
¿PARA QUIÉN ES ESTE PROGRAMA?
Cualquier persona interesada en hacer una diferencia en Wisconsin y cualquier persona con pasión por liderar y / oayudar a otros. ¡Creemos que todos pueden liderar!
WHO IS THIS PROGRAM FOR?
Anyone interested in making a difference in Wisconsin and anyone with a passion for leading and/or helping others. We believe that everyone can lead!
LAS SESIONES INCLUIRÁN…
Fortalezas personales
Establecer metas de liderazgo
Construyendo su red como líder
Comprenderse a sí mismo y a los demás para mejorar la comunicación
Creación de redes para líderes
Manteniendo vivas las culturas
Cuidándose a uno mismo para poder liderar a otros
¡También hará nuevas conexiones y será parte de la construcción de una red estatal de líderes!
FECHAS del PROGRAMA
En línea por Zoom.

3 de octubre, 9:00AM-12PM
10 de octubre, 9:00AM-12PM
17 de octubre, 9:00AM-12PM
24 de octubre, 9:00AM-12PM
31 de octubre, 9:00AM-12PM
7 de noviembre, 9:00AM-12PM
14 de noviembre, 9:00AM-12PM
21 de noviembre, 9:00AM-12PM
2024 (PD)
SESSIONS WILL INCLUDE…
Personal Strengths
Setting Leadership Goals
Building your network as a leader
Understanding yourself and others for improved communication
Network building for leaders
Keeping cultures alive
Taking care of yourself so you can lead others
You'll also make new connections and be part of building a statewide network of leaders!
PROGRAM DATES
Online via Zoom.

October 3, 9:00AM-12PM
October 10, 9:00AM-12PM
October 17, 9:00AM-12PM
October 24, 9:00AM-12PM
October 31, 9:00AM-12PM
November 7, 9:00AM-12PM
November 14, 9:00AM-12PM
November 21, 9:00AM-12PM
2024 (TBA)
Es esencial asistir a todas las sesiones para obtener el certificado de participación
It is essential to attend all sessions to get a participant-certified